48th Annual Meeting of Sealaska Shareholders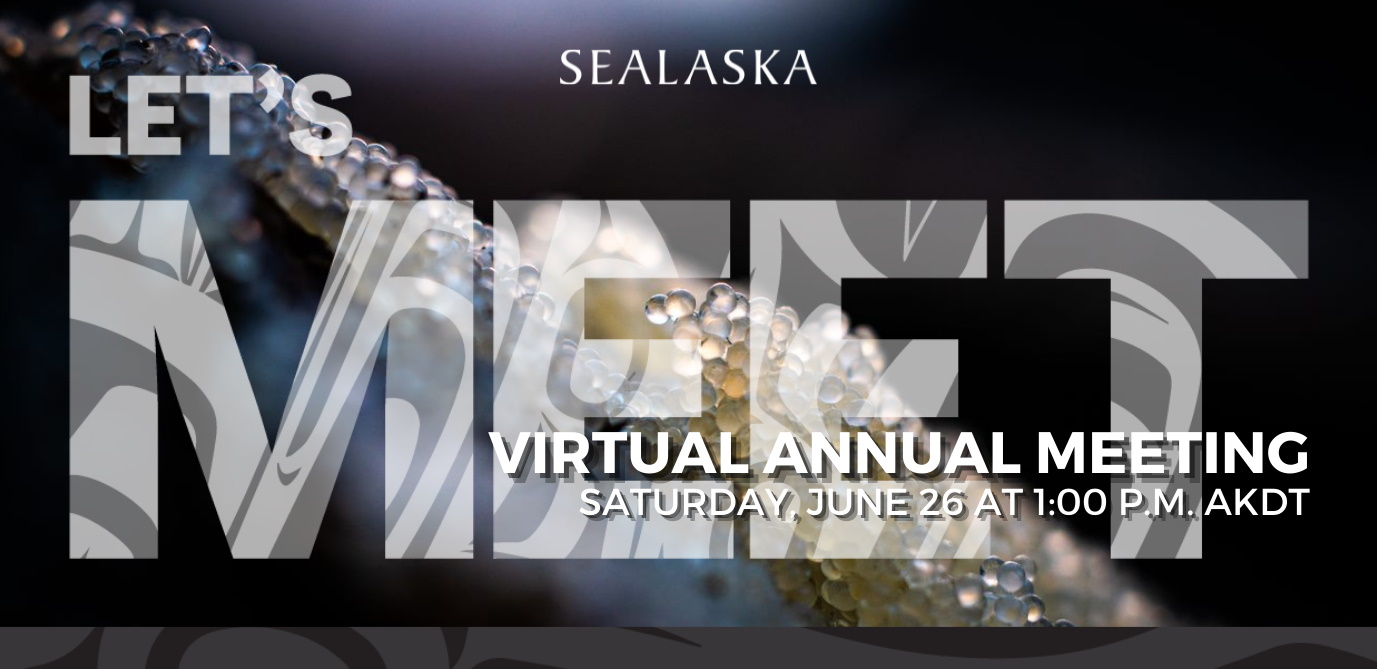 The 48th Annual Meeting of Shareholders will take place on Saturday, June 26, 2021. This year's annual meeting will take place virtually, allowing shareholders to participate from wherever they are located. Shareholders are encouraged to log on to MySealaska.com to view the webcast.
The live webcast will begin at 12:30 p.m. AKDT and will feature footage of Celebration from previous years. The 2021 annual meeting will gavel in at 1 p.m. AKDT.
When:
Saturday, June 26, 1-4 p.m. AKDT
How:
Shareholders can access the webcast at MySealaska.com
The purpose of the annual meeting:
Hear a report on Sealaska's business operations and activities for the year ended December 31, 2020
Elect five (5) directors, whose terms will expire at the annual meeting in 2024
Vote on one (1) Sealaska resolution to create an Alaska Native Settlement Trust
Vote on two (2) shareholder resolutions to amend the Sealaska bylaws
Carry out any other business.
Webcast Prizes
All shareholders who join the live webcast are eligible for webcast door prizes: $1,000 for five winners.
Annual Meeting Voting Prizes
Shareholders who vote their proxy by 5 p.m. AKDT on Friday, June 25 are also eligible for the following annual meeting prizes. You do not have to be present to win.
5th
Two round trip ticket on Alaska Airlines