Sarah Dybdahl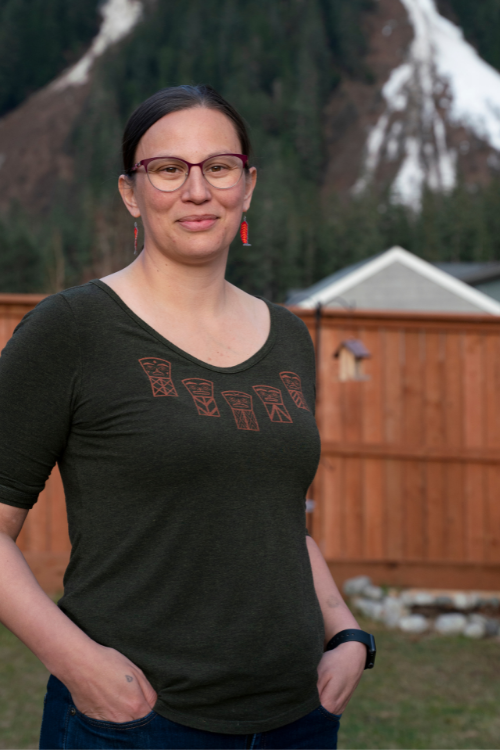 Growing up it is instilled in each of us that we have a role and responsibility to contribute to the health and well-being of our people and communities. As a Sealaska descendant shareholder, whose journey has been immersed in various roles that work to strengthen, create, and develop opportunities to ensure our Southeast Native Alaska communities thrive culturally, socially, and economically, I am excited to utilize my experience, knowledge, and connection with the Sealaska family on behalf of our shareholders and descendants.
Sealaska is continuing to evolve and adapt, balancing the need to grow financially while advancing the health and well-being of our people. I hope to contribute to that mission.
My name is Sarah Dybdahl. I am Tlingit and of
Nimiipuu
descent, Raven, of the
Taakw.aaneidí
(Sea Lion Clan) and child of the
Kaax'oos.hittaan
from the village of Klawock. I carry the Tlingit name
Aan Shaawátk'i
. My parents are Arthur (Mac) Demmert Jr. and Linda Demmert and my grandparents are the late Art Demmert Sr. and Virginia Demmert. My husband is Travis Dybdahl and children Michaela, Orion, and Elias.
It is with great humility that I ask for your support as an endorsed nominee for the Sealaska Board of Directors.
View Sarah Dybdahl's full proxy statement
here
.
Learn more about Sarah Dybdahl on the
Sealaska Facebook
page.