Independent Candidates
Nicole Hallingstad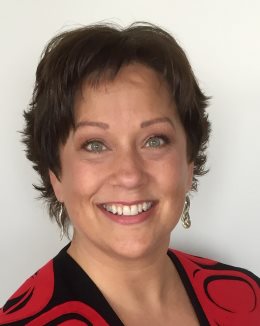 Please vote DIRECTED for Nicole Hallingstad!
It would be my honor to serve our shareholders and help guide Sealaska into a future of profitability and open communications. Sealaska's focus must be on profits to provide dividends, scholarships, jobs for shareholders, and to protect our cultures and ways of life.
Leading by example is important. Because I think Director pay is too high, I have pledged to turn down director fees for my first year, if elected. I am the first and only candidate who has publicly shared their vote count during the election, before final numbers are announced.
I humbly ask for your vote so I can advocate for these important priorities:
Higher Profits for Larger Dividends
Burial Assistance for Shareholder Families
Landless Community Recognition
Lower Director Compensation
Term Limits for Directors
I understand for-profit business and have the community service experience and positive outlook to work well with board members and management. Sealaska must listen to and communicate with shareholders and keep ALL shareholders in mind when making decisions. I have the skills, commitment and determination that is necessary to serve on your board of directors.
I respectfully ask for your DIRECTED vote.
Gunalchéesh, Háw'aa, Nt'oyaxsn.
AGE: 52
CITY/STATE: Arlington, Virginia
OCCUPATION: Director of Operations, National Congress of American Indians (NCAI)
CURRENT AND PREVIOUSLY HELD POSITIONS WITHIN SEALASKA CORPORATION AND/OR SEALASKA SUBSIDIARIES: Former VP & Corporate Secretary of Sealaska and subsidiaries, VP of Human Resources, and VP of Communications; Former Director of Alaska Coastal Aggregates and Haa Aaní Community Development Fund Inc.
DIRECTORSHIP(S) HELD IN OTHER ENTITIES: None
EDUCATION: Bachelor of Arts in History from the University of Alaska Fairbanks; Master of Arts in European History from the University of California Berkeley
AFFILIATIONS: Nicole is a member of Tlingit & Haida Indian Tribes of Alaska and ANS Camp #16 of Petersburg; former board member of Cancer Connection, KTOO/K3 Public Radio, Bartlett Hospital Board of Trustees, and the United Way of Southeast Alaska. Nicole is T'akdeintaan and Tsaagweidi/Norwegian yádi (child of).

---
Edwell John Jr.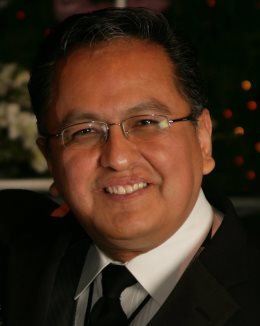 My name is Edwell John Jr. I am the son of Edwell John Sr. and Alice D'Cafango of Angoon. My grandparents were George John Sr. and Mary John. I am honored to be from Angoon and a shareholder of Sealaska. I am clan leader of the Dakl'aweidi, a descendant through my mother from the Killer Whale Chasing the Seal House here in Angoon and a proud son of the Deisheetaan. My Tlingit names are: Tlei ya keet, Yeetsaa, and Woochx'aduhaa.

My education includes a Bachelor's degree in Business, and an Associate's degree in Computer Engineering both from the University of Alaska Southeast. In addition, I am currently working towards my Master in Business Administration (MBA) at Alaska Pacific University.

My background: I am currently employed as a Business Analyst at the State of Alaska. I am a retired U.S. Army Staff Sergeant with 22 years of service. If elected, I will represent Sealaska, southeast and our shareholders to the best of my ability, be financially responsible, and always keep shareholder's best interests at the forefront of my decisions.

Gunalchéesh, I would appreciate your vote and I can't wait to get started!
AGE: 54
CITY/STATE: Juneau, Alaska
OCCUPATION: Training Specialist State of Alaska
CURRENT AND PREVIOUSLY HELD POSITIONS WITHIN SEALASKA CORPORATION AND/OR SEALASKA SUBSIDIARIES: None
DIRECTORSHIP(S) HELD IN OTHER ENTITIES: Kootznoowoo, Inc. Vice Chair, Kootznoowoo Cultural & Educational Foundation Vice Chair, and Kootznoowoo Finance Committee Chair
EDUCATION: Bachelor's Degree in Business Administration, currently enrolled in Masters of Business Administration
AFFILIATIONS: Edwell is a member of ANB-Angoon camp and clan leader of the Dakl'aweidi (Angoon) and Deisheetaan yádi (child of).

---
Karen Taug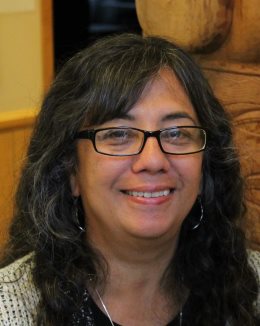 Change is good, and I would bring an independent voice to the table of the Sealaska Board of Directors. Representing you, Sealaska Shareholders, I will be an independent voice for you! A director of any profitable company is to be trusted by owners, our shareholders. A director's fiduciary responsibility is to protect the assets of the company and ensure profits to continue the company's sustainability.

My experience in successful operating companies can contribute to the team when evaluating investments and making decisions regarding current operations. A successful company's board members have to ask the hard questions to Managers to ensure the companies are profitable. Bottom Line Accountability!

Profits provide the ability for funding for operation of the Sealaska headquarter building, contributions of $1.2 million annually to Sealaska Heritage Institute. Scholarships need to be maintained, dividends paid out to shareholders and other benefits such as Death Benefits.

Gunalchéesh Sealaska Shareholders who reside in SE Alaska communities, Seattle area and Anchorage & outlying areas who have welcomed me into their homes so I could personally meet with you and share with you my observations, ideas and goals for Sealaska Corporation.

Please Vote "Directed" for "Karen Taug."

Gunalchéesh!
AGE: 63
CITY/STATE: Juneau, Alaska
OCCUPATION: Controller, Bartlett Regional Hospital
CURRENT AND PREVIOUSLY HELD POSITIONS WITHIN SEALASKA CORPORATION AND/OR SEALASKA SUBSIDIARIES: Former Senior Accountant, Sealaska Corporate Office
DIRECTORSHIP(S) HELD IN OTHER ENTITIES: University of Alaska-Southeast Advisory Board, Goldbelt Heritage Foundation and Goldbelt, Inc. Board of Directors
EDUCATION: Bachelor of Business Administration, Accounting from the University of Alaska-Southeast
AFFILIATIONS: Alaska Native Sisterhood Camp #70, Juneau Community Foundation, and Juneau Planning Commission. Karen is L'uknax.adi and Penobscot Tribe/French Canadian yádi (child of).