Vicki Soboleff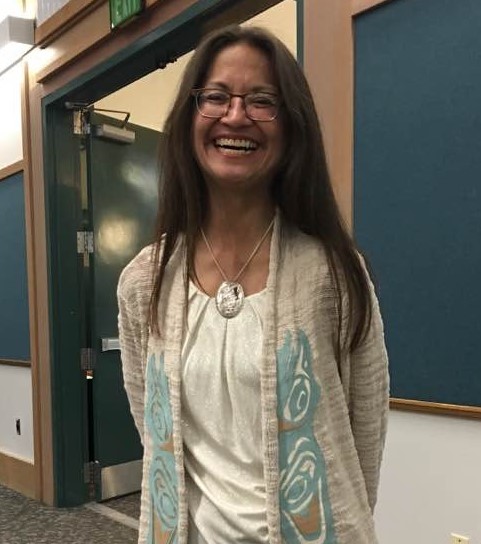 Sealaska is a leader in the region but can still do better to provide shareholders with consistent dividends, job opportunities, continued contributions to cultural, educational, scholarship and intern programs, and direct outreach opportunities for shareholders regardless of where they live.
I have the skills necessary to contribute to these goals with my degree and 20+ years of experience in finance and accounting. Currently, I am Grants Coordinator at the Tulalip Tribes overseeing $25 million in grants. I capably manage people and programs, and thoroughly review financial statements. I have board experience on the Haida Corporation, Haida Energy and Catholic Community Services and Audit Committee.
I live our culture; I prioritize and promote our Native values as a teacher of youth and within our communities. I am a dance leader with the All Nations' Children's groups and hold workshops that have included drum-making, cedar weaving and regalia making.
My grandmother, Vesta Johnson from Hydaburg, taught me to be helpful; to be respectful of our elders, culture, nature, and subsistence food. She said: "If you see someone struggling; help them. Don't stand by and watch." I embrace this philosophy.
Please vote directed for Vicki Soboleff.
Visit:
www.vickisoboleff.com
for more information.
To view Vicki Soboleff's complete proxy statement, go
here
.
THE INDEPENDENT NOMINEES ARE NOT ENDORSED BY SEALASKA; THE INFORMATION PROVIDED BY EACH INDEPENDENT CANDIDATE HAS NOT BEEN CONFIRMED BY SEALASKA.