Information About Resolutions
Please refer to the 2021 Proxy Statement for greater detail and discussion about the resolutions
Sealaska hosted a virtual community meeting on May 11. The agenda included a section on resolutions on the 2021 Sealaska proxy. View the resolution presentation.
There are three resolutions on the 2021 Sealaska proxy:
Resolution #1 seeks to establish settlement trust
Resolution #2 seeks to amend bylaws to limit the use of discretionary voting
Resolution #3 seeks to amend bylaws and report directed and discretionary votes
Binding resolutions can only be approved if 50%+1 of the total voting shares approve. For the 2021 election, the total number of shares is 2,537,275, of which 2,124,340 are eligible voting shares; 50%+1 equates to 1,062,171.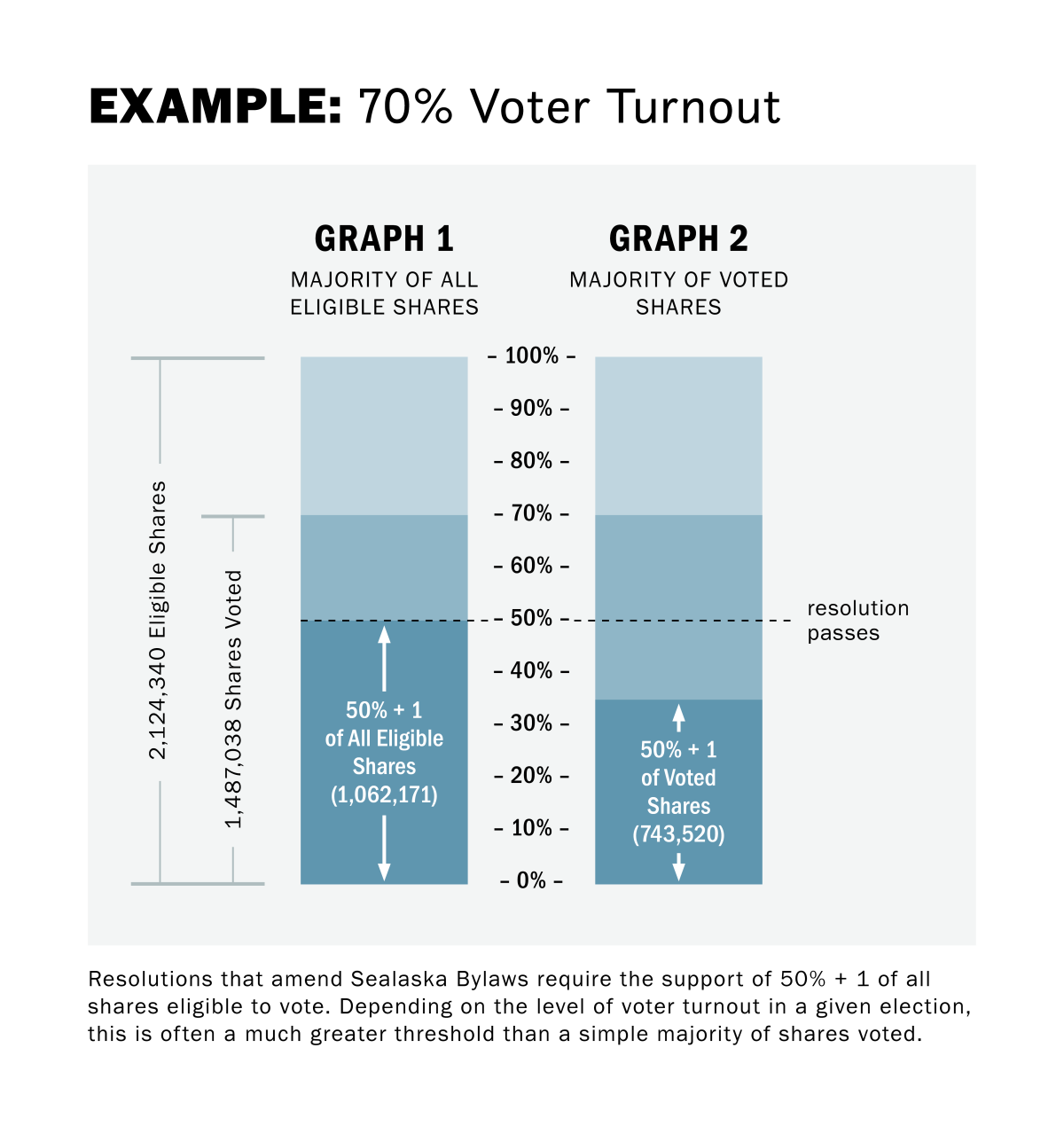 For greater detail please refer to the
2021 Proxy Statement
.
Please note:
if your proxy is signed and you do not mark Yes or No on the resolution, your vote will be counted as a Quorum Only vote on the unmarked resolution.