Upcoming Sealaska Event
Seattle Holiday Fair
12/9/2023 12:00:00 PM - 12/9/2023 3:00:00 PM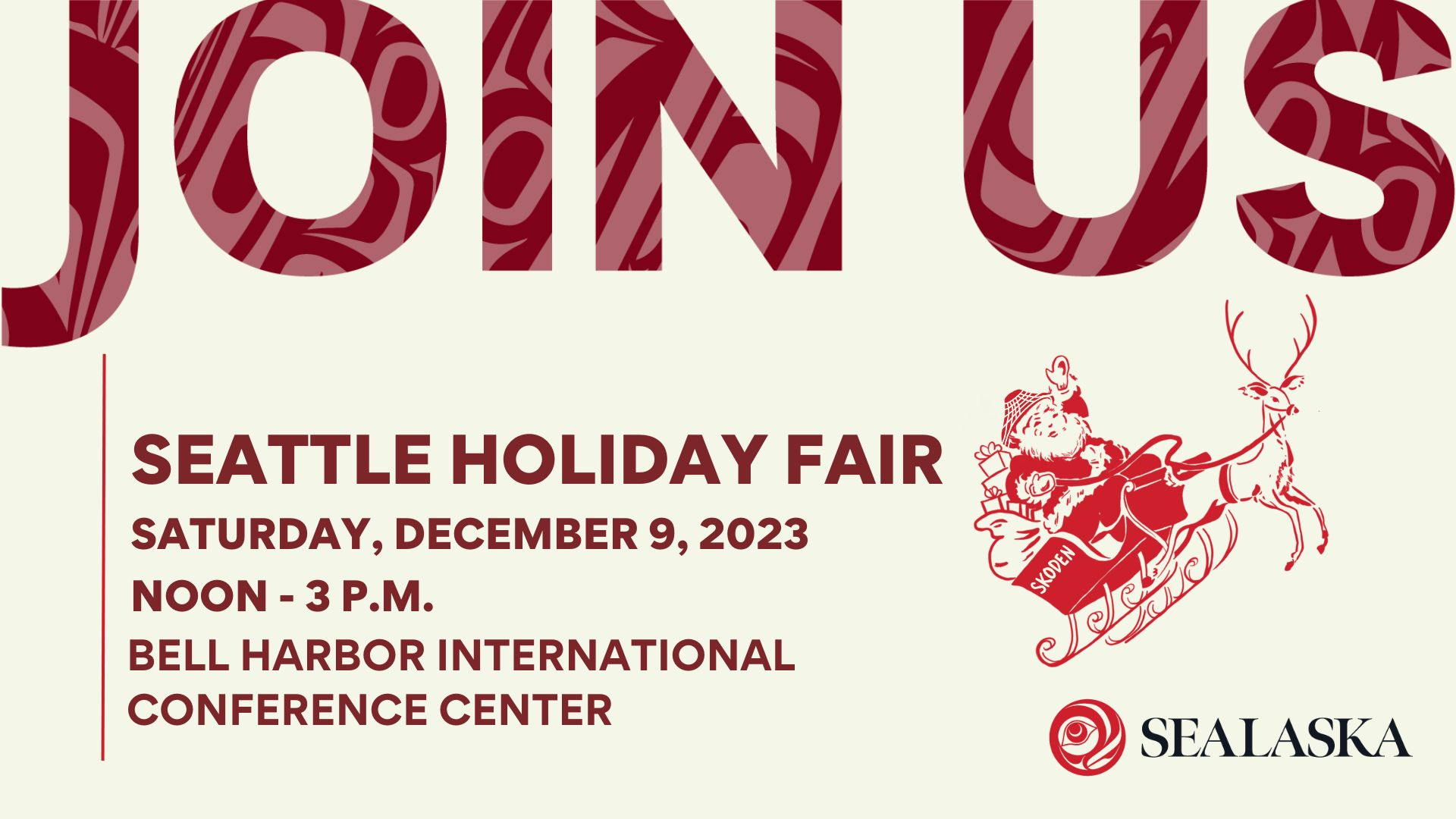 Location:
Bell Harbor International Conference Center, Seattle
Link:
External link
Description:
Join Us for a Festive Holiday Celebration! Sealaska invites you to come together and share in the joy of the holiday season at the Bell Harbor International Conference Center in Seattle. Join us on Saturday, Dec. 9, 2023, for a holiday reception featuring refreshments, door prizes, photos with Santa and gifts for shareholders, tribal citizens and their families. The event will take place in Elliott Hall of the Bell Harbor International Conference Center from noon to 3 p.m. (doors open at 11:30 a.m.). The second floor will feature vendors where you can purchase Alaska Native artwork, just in time for the holidays. Let's create lasting memories as we celebrate the holidays together! We look forward to seeing you there.
Click here for driving / parking directions.
See all events
---
Latest News
Posted 12/7/2023
On a sunny October afternoon in Spokane, Washington, over 2,500 Indigenous students were gathered to attend the 2023 American Indian Science and Engineering Society (AISES) National Conference. Among them were a cohort of more than 100 Sealaska and Sealaka Heritage Institute (SHI) sponsored college and high school students, Alaska Youth Stewards crew members, and Southeast Alaska educators, representing the many shareholders and descendants pursuing careers paths in science, technology, e...

---
Posted 11/17/2023
Sealaska's quarterly Board Q&A sessions offer shareholders and directors a chance to connect in a casual online environment, empowering shareholders to ask questions directly to the board and providing directors a chance to hear shareholder voices on the issues that are important to them. On Nov. 7, Sealaska directors provided an update from the November board meeting, held on Nov. 2, as well as information...

---
Posted 11/11/2023
Two incredible individuals, Anthony Mallott and Jaeleen Kookesh, have announced they are leaving their roles at Sealaska. As they move on to pursue new opportunities, we take this moment to reflect on their contributions to our company and communities. Anthony Mallott's tenure at Sealaska has been nothing short of transformative. His leadership as CEO has been marked by a commitment to our cultural values and stability across the organization. Under his guidance, Sealaska has not only grow...

---
Posted 11/8/2023
With a growing, high-performing global business and skilled management team in place, Sealaska CEO Anthony Mallott announced he is leaving his position to help the Alaska Native Corporation shape a new leadership structure for the years to come."Now that we have a strong international business platform, we are thinking about how to do more to use business successes to benefit shareholders and communities," Mallott said. "Our current level of success is proof of how much strength our values provi...

---
Posted 11/7/2023
The Sealaska Board of Directors met in Juneau on Thursday, Nov. 2 to approve a fall distribution totaling $13.6 million. The distribution will be issued to shareholders on Nov. 9.  Sealaska's distributions are made up of funds from three sources: Sealaska operations, the Marjorie V. Young Shareholder Permanent Fund and the Alaska Native Claims Settlement Act's Section 7(i) resource revenue sharing. Distribution payments from both Sealaska operations and the permanent fund are calculated using a ...

---