Opportunities Overview
Sealaska seeks to empower shareholders to sustain and advance their growth, development, and long-term trajectory.
As we create opportunities that help strengthen and support our people, our hope is that a network of support will expand to all communities, in Southeast Alaska and wherever our shareholders call home. Sealaska offers learning and development programs throughout the year focused on four key areas:
education and access
career preparation
career advancement
leadership development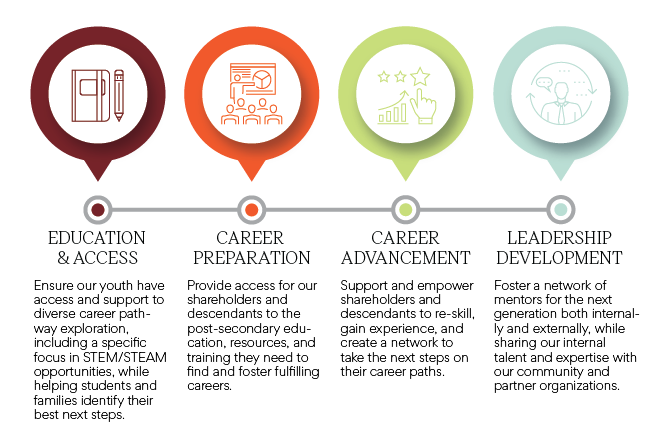 For more information, view our Shareholder Opportunity Events:
Sealaska Opportunity Event
Learn more about scholarships, internships, externships, and the board youth advisor position at Sealaska.
Watch on YouTube!
Marine Workforce Development Program Event
Learn more about Sealaska's Protected Species Observer Training, Alaska Longline Fisherman's Young Fisherman Development Programs, and Workforce Development Trainings in Tech Careers.
Watch on YouTube!