Board Youth Advisor Program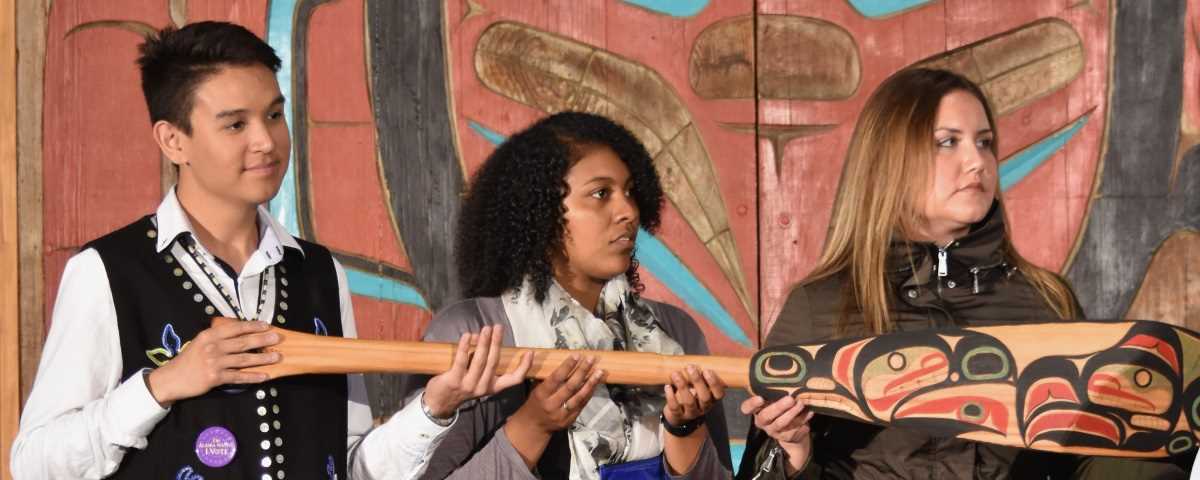 L to R – David Russel Jensen (BYA 2016-2017), Nicole George (BYA 2017-2018) and Alysha Guthrie (BYA 2013-2014)
The Sealaska Board of Directors established the Board Youth Advisor (BYA) position in 2009. Sealaska directors select a non-voting youth advisor each year to provide input and gain board membership training as well as gain knowledge of Sealaska's operations. The BYA serves a one-year term on the board.
In October 2016, Sealaska directors updated and approved requirements that were seen as limiting and potentially disqualifying a number of qualified applicants. The board eliminated the reference to the ANCSA definition of 'Alaska Native', which requires ¼ Alaska Native blood quantum. The board compared the BYA requirements to those of the scholarship and internship programs and opted to remove the requirement, in the best interest of shareholders and Sealaska. Sealaska looks forward to including more descendants into its programs.
BYA applications are typically available each January. For more information, please contact:
corpsec@sealaska.com
.