Wooch.éen
Water is Life.
At Sealaska, we are committed to doing our part to preserve the health of our oceans, which are essential to our way of life. The ocean is not just a body of water; it's a source of sustenance, a provider of livelihoods and a vital part of our cultural heritage. But our oceans face numerous challenges, including pollution, climate change and overfishing. It's up to all of us to take action to protect them. We must ensure that our planet's precious waters remain healthy for future generations.


For People for Planet.
Sealaska operates for people and for the planet. We're proud that these values define our ocean-health business platform. In early 2022, Sealaska streamlined our ocean-health businesses, integrating them into a single business called Woocheen. Inspired by the Lingít word wooch.éen, meaning "working together," Woocheen speaks to the importance of collaboration with each other in harmony with our environment and in balance with our planet's finite resources.
This approach is working. Sealaska's growing work in ocean health drives economic success while making a positive difference for the world. Through Woocheen and beyond, Sealaska is building a better future for our climate — and our communities.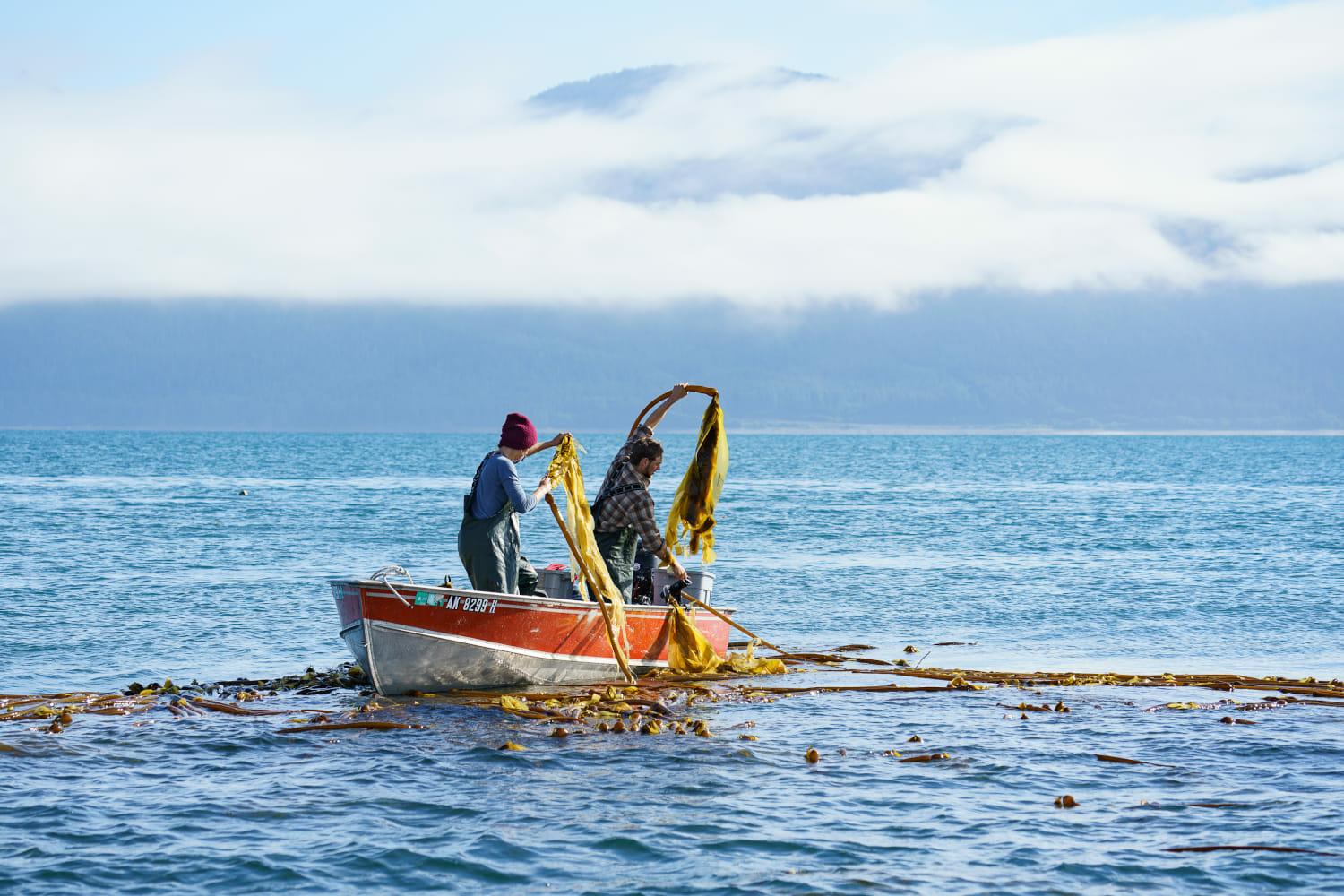 To improve our air and water quality,
we sustainably manage our forests.
To protect fisheries,
our seafood companies actively support sustainable fishing and seek more value per fish through innovative practices.
To improve the health of streams and waterways,
our environmental services companies are testing water quality and solving complex hydrology challenges.
To advance clean energy,
our geotechnical and marine construction experts are developing the technology and expertise to support the next generation of power through offshore wind.
Sustainable Seafoods
New England Seafoods

Fresh and frozen sustainable seafood production and sales

IceMar: Icelandic Export

North Atlantic Sustainable Seafood Supplier

AG Seafood

State-of-the-art seafood processing in Iceland

Independent Packers Corp

Seafood processing and innovation
Hydro Sciences
Offshore Wind & Geotech

Marine construction and investigation, focused on offshore wind farm development

Gregg Drilling, Causeway & CS Marine

Geotechnical drilling, water remediation and marine design/build

MBS & Cognitell

Data science and digital transformation

Scientific, Technology, Environmental, Construction & Technology Services

Construction, engineering, environmental consulting and water remediation